Firestone SBS Modified Bitumen Roofing Systems incorporate a synthetic rubber-based technology which yields exceptional flexibility, even in extremely low temperatures. Available in a variety of thicknesses in smooth and granule surfaces, SBS membranes may be installed in hot asphalt, cold adhesive or may be heat welded.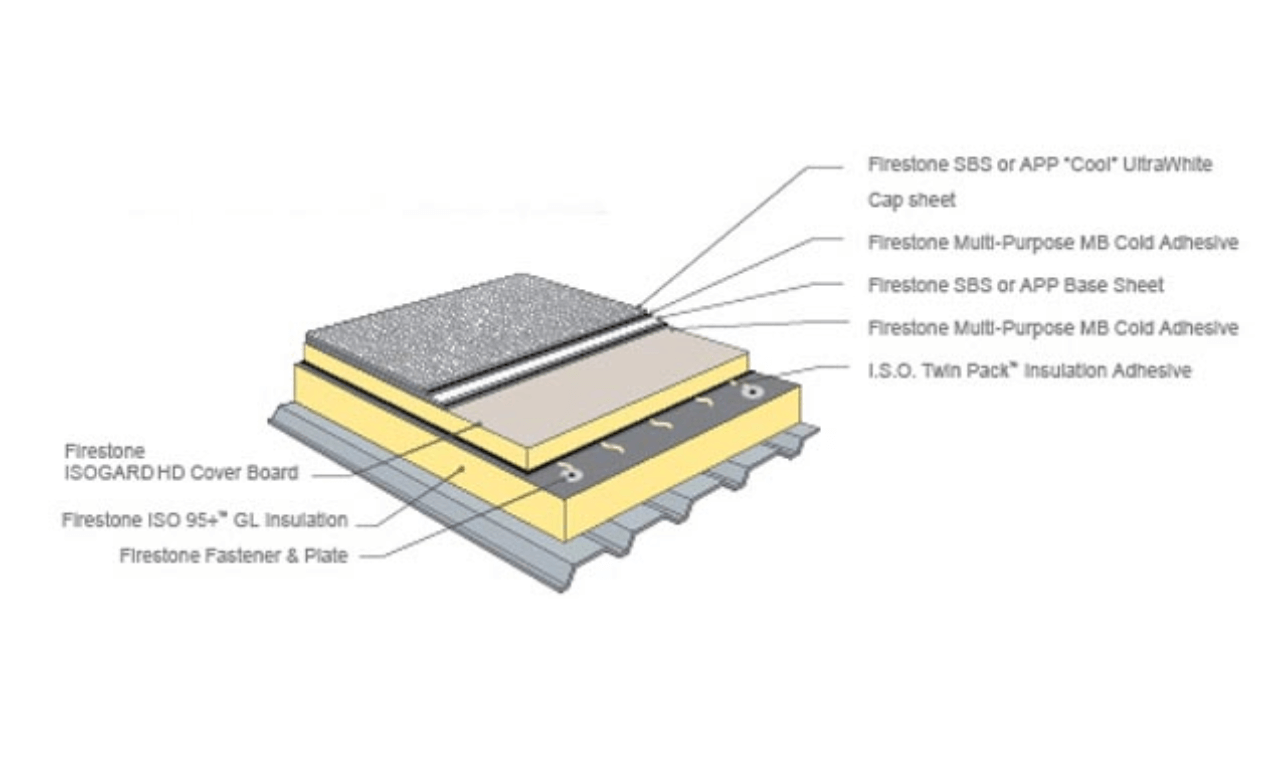 Features and Benefits
Proprietary compounds with select grades of refined asphalt contribute to durability, flexibility, and strength.
Elongation properties and flexibility help resist thermal and structural movement, even in cold temperatures, contributing to the longevity of your roofing system.
Fiberglass lends strength and stability to the membrane.
A polyester mat provides elongation and allows for movement and flexibility, helping to resist punctures and tears.
Call Bella Vista General Contractor today for a free estimate on Firestone Modified Bitumen Roofing Systems.